Denver's Leading DUI Lawyer
If you've been charged with DUI, you need the best possible defense. The Law Offices of Jarrett Benson will get the facts, develop a defense strategy, and secure the best possible result in your case
[contact-form-7 id="1333" title="DUI Contact Form"]
1st DUI OFFENSE
Up to 1 year in jail
Up to $1,000 in fines
Up to a 9 month driver license suspension
2nd DUI OFFENSE
Up to 1 year in jail
Up to $1,500 in fines
Up to a 1 year driver license suspension
3rd DUI OFFENSE
Up to 1 year in jail
Up to $1,500 in fines
Up to a 2 year driver license suspension.
4th DUI OFFENSE
Can be considered a Class 4 Felony
Up to 6 years in prison
Up to $500,000 in fines
Why Choose Jarrettt Benson?
DUI cases can make families and accused feel hopeless. Whether it be your first or additional DUI case, hiring a DUI attorney can make or break the outcome of your situation.
Be in communication early
The sooner we learn about your case, the sooner we can advise on how to proceed. It is crucial to be knowledgeable about your standing. Benson Law will explain every detail about the process of a DUI charge, ensuring you are included each step of the way. Benson Law will help ease the anxiety of going to trial, as well as creating the strongest case possible for your situation.
Have strong representation
Whether going to court or to a DMV hearing, you want to have a strong defensive case. Benson Law will be a crucial part of understanding your case as well as how to approach all charges. Benson Law will help assess your case and how to discredit any allegations against you and your family.
Claim your rights
Understanding the charges being filed against you, as well as knowing your rights, can easily become a tricky scenario. Hiring a DUI attorney will ensure that your rights and best interest are of top priority throughout the duration of the case. Benson Law will help avoid any pitfalls throughout your DUI case, seeking the most favorable outcome in every situation.
Have You Been Arrested for Drunk Driving and Charged with DUI?
When charged with Driving Under the Influence of Alcohol or Drugs, your options seem limited, at best. Jarrett Benson Law provides top quality representation to diminish the distress of all accused parties involved, and ensure that you are prepared to defend your rights immediately following any DUI related incidents. The first thing you should do upon receiving a DUI charge is to hire representation. Some DUI charges require action to be taken within 7 days of charges being filed. Trying to handle your own case can become confusing, difficult, and repetitive. Allowing The Law Offices of Jarrett J. Benson to take on your case will make way for a less stressful process for you and your family.
Call Us Today for a Free Consultation
"This was my first DUI and as you can imagine I was confused, overwhelmed, nervous, and I had no idea how to handle the situation. I called Jarrett and not only did he talk to me on the phone to answer all of my questions but he made an appointment to see me that same day. He was knowledgeable about what to look for and how to best approach the case with having quite a few speeding tickets over the years and through the whole process I felt he gave me great advice and told me what I needed to do for the best possible outcome which was achieved thanks to Jarrett's expertise. Highly recommend!"
— Raylene K
"I called Jarrett Benson for help with a criminal case for my son and was very impressed from the minute I met him. He's very personable, knowledgeable and actually cares about his clients. Jarrett gave me and my son advice and let us know what was going to happen every step of the way, never left us questioning the process. The end result was he got all the charges against my son didmissed. I will recommend Jarrett Benson to anybody who needs a respectable, fair priced attorney who gets the job done!"
— Lorna C
"Jarrett is an amazing attorney. He knows the ins and outs of the legal system like his back pocket. The level of service is exquisite, and he is extremely fair. Jarrett is someone I have grown to trust, and I am very happy that I found Denver's best lawyer to protect my interests in court. Jarrett is very motivated, extremely diligent, and personable.

Thank you Jarrett for guiding and helping me successfully though court."
— Ward V
The legal amount of blood alcohol content (BAC) in Colorado ranges based on the age of the driver, as well as the use of their vehicle.
Drivers over the age of 21 are limited to a BAC of 0.08%
Drivers under the age of 21 are limited to a BAC of 0.02%
Commercial drivers are limited to a BAC of 0.04%
For commercial vehicle drivers, a first offense BAC of 0.04% or higher can result in the driver's license will be revoked for one full calendar year
For a first offense BAC of 0.04% or higher while transporting hazardous materials, the driver's license will be revoked for one full calendar year and they may not allowed to drive a commercial vehicle.
If convicted of any of DUI multiple times, commercial drivers may be forbidden to drive a commercial vehicle for life.
Driving Under the Influence
A DUI case is when a motorist is charged for operating a vehicle with a BAC of 0.08 or higher. DUI charges can also be filed against anyone who is suspected of operating a vehicle under the influence of drugs (over-the-counter, prescription, and/or illegal) which has shown to impair their cognitive abilities to properly drive. If you believe you are involved in a DWI case, contact us today.
Administrative or Criminal Case?
An administrative case, also known as an 'express consent action,' is handled by the Colorado Division of Motor Vehicles. This type of case requires immediate action pertaining to the accused drivers' license. If you are dealing with an administrative case, do not hesitate to take action. Contact us for exceptional representation for your case. Criminal cases generally take longer to process than administrative cases and can result in more serious consequences. Have the best representation for your case, call (720) 402-9627 for your free evaluation.
Will You Lose Your Driver's License?
Whether your license is suspended or not may rely on a few factors. We will be able to better determine your standing once we know more about your case. In general, these are the guidelines on whether a license will be suspended or not:
Refusing to take a BAC test is a direct violation of the Implied Consent law. If the driver refuses to receive a test upon the time of violation, a driver's license suspension will be put in place.

The length of suspension is often up to 1 year, however the types of charges and number of charges received will ultimately determine the length of suspension.

If a BAC test was willingly taken at the time of violation, the driver has 7 days to request a hearing at the DMV to defend his/her privilege to drive. This will take place the DMV overseen by a DMV official.

If the hearing is not requested within 7 days, the driver is susceptible to a driver's license suspension.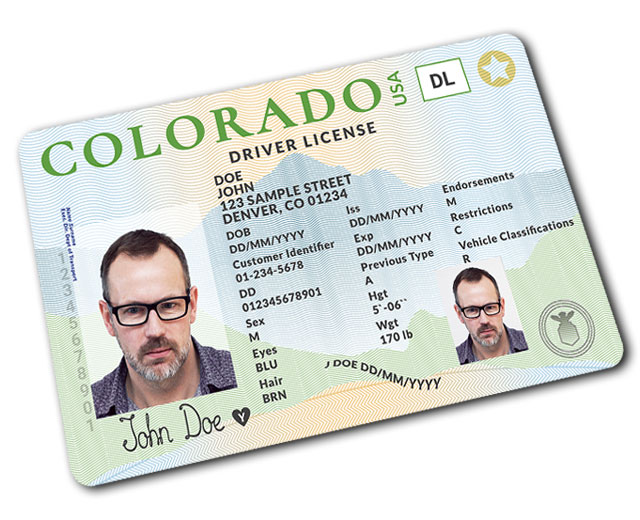 Will You Receive Points on Your License?
DUI charges will result in 12 points being added to a driving record. This is enough to suspend a driver's license. However, the DMV hearing is an option to prevent the suspension from taking place, as explained above.
For first offenders under the age of 21, 4 points are added to his/her driving record.
Don't Go to Court Alone
Contact Us Today
If you have been arrested for or charged with a DUI in Colorado, contact the Law Office of Jarrett Benson for top quality representation.
[contact-form-7 id="1333" title="DUI Contact Form"]