Marijuana Crimes
Marijuana has been a hot topic for a number of recent years. Especially with legalization in Denver, marijuana has grown in use, sales and medicinal purposes. While marijuana has shown benefits for many ailments, there are still laws in place that determine how much you can possess. If you have been accused of illegal marijuana possession, it is best to seek an experienced attorney to take a look at your case.
The legal amount of marijuana that can be possessed changes by the state in which it is in. If it is in flower form, you may have 1 ounce or less in your possession. You may also have up to 1 ounce if in hash or concentrate form, however, if you have more than 1 ounce of hash or concentrate it is a misdemeanor. With flower, over 1 ounce is a petty offense, and it's not until you have over 2 ounces that it becomes a misdemeanor.
As you can see, marijuana law can be very technical. The amount in which you possess is not only risky, but it can also come off as having the intention to sell or distribute, which opens up an entirely new set of penalties. Drug possession in Denver, Colorado is not a minor offense, either. There are a number of things that need to be taken care of in a timely manner. From court dates to community service, if you are handling your case alone it can be a stressful experience. From the moment you find yourself with a drug possession case in your hands, it is best to act immediately.
Possession for Personal Use
If you are 21 years or older, you are allowed to have a certain amount of personal use marijuana. At the legal age limit, the specifications are as follows:
Up to 1 Ounce of Marijuana in Colorado — Legal
1 – 2 Ounces of Marijuana in Colorado — Petty Offense with a maximum fine of $100 and a court appearance (failure to attend court date is a Class 3 misdemeanor, punishable by up to 6 months in jail and a $750 fine)
2 – 6 Ounces of Marijuana in Colorado — Level 2 misdemeanor with fines up to $700 and possible 1 year imprisonment
6 – 12 Ounces of Marijuana in Colorado — Level 1 misdemeanor with fines up to $5,000 and possible 1.5 year imprisonment
12 + Ounces of Marijuana in Colorado — Level 4 felony with fines up to $100,000 and possible 2 years imprisonment
When you are faced with the issue of having more than the legal amount of marijuana, it is best not to risk the overflow. As you can see, each ounce that you possess creates greater consequences if caught with more than the allowed amount at the legal age of 21. Also, once you hit 8 ounces, it is assumed that you intended to distribute marijuana in Denver, Colorado.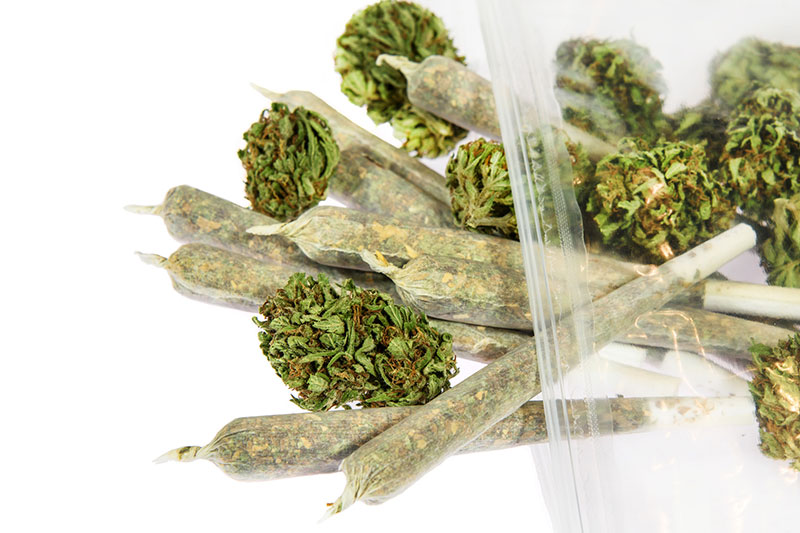 Contact a Denver Drug Defense Attorney at the Law Office of Jarrett Benson
When dealing with marijuana crimes, you want the best representation in Colorado by your side. Call on Jarrett Benson for assistance with your marijuana case in Denver. He has helped many Colorado clients over the years with their marijuana cases. For a free consultation, call us at (720) 594-3299 or email our firm via the contact form to set up an initial consultation with one of our attorneys.