Help for Dog Bite Victims
Dog bites are not as uncommon as you'd think, or hope. Whether it happens casually at a dog park, or you get attacked while trying to intervene between two dogs, Colorado has clear laws in place that protect people from dog bite incidents. Apologies from the owners do not and will not cut it. If you have been injured or harmed due to another person's dog, then you are owed compensation for your injuries.
Colorado dog bite statute puts strict liability of dog bites on dog owners. Strict liability means that the victim, or plaintiff, does not need to prove that the owner of the dog knew their pet had vicious tendencies or capabilities. In short, strict liability means that if your dog bit someone, you're going to have to pay the consequences, one way or another. However, even under strict liability lies some room for interpretation. The personal injury lawyers at the Law Offices of Jarrett Benson have extensive experience in dealing with dog bite cases in the Denver area.
Is it always the dog owner's fault?
If a dog walker lost control of a dog and it then chased after a person, resulting in an attack or bite, the responsibility will still be of the dog owner, not the dog walker. That is another example of strict liability. The same thing goes for if a dog sitter or another caretaker were to have watch over the dog when it attacked or bit another person. The responsibility would still be with the dog owner.
What if the dog only scared another person?
Another example of strict liability for dog bites is that the Colorado statute only covers 'serious bodily injury.' Serious bodily injury is clearly defined as: "bodily injury which involves a substantial risk of death, a substantial risk of serious permanent disfigurement, a substantial risk of protracted loss or impairment of the function of any part or organ of the body, or breaks, fractures, or burns of the second or third degree." In other words, unless you were severely injured by a dog bite or attack, then you most likely do not have a case. Dog-related distress does not count, and neither does emotional stress or anxiety.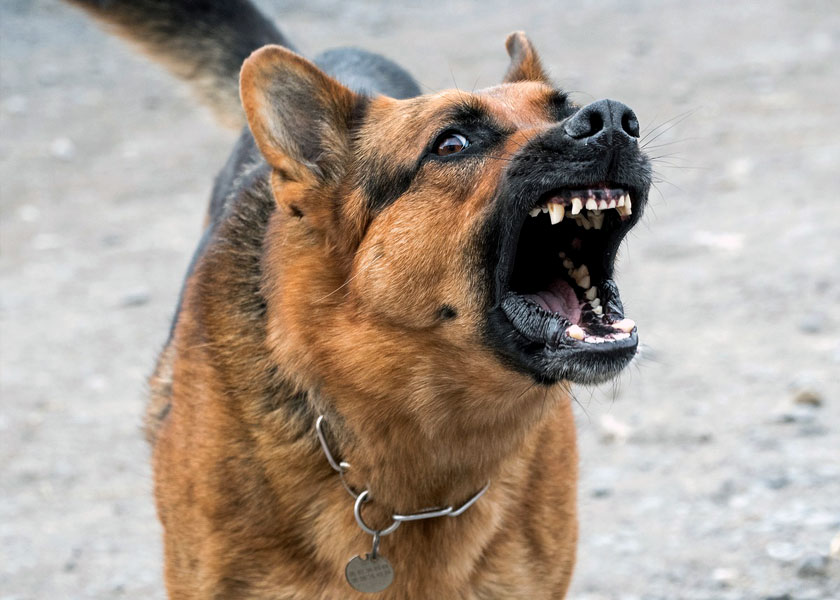 I was bit by a dog. Can I receive any non-economic damages from a dog attack?
In a dog bite or attack situation under Colorado law, there is no recovering non-economic damages. Non-economic damages are expenses without a paper trail. For example, pain and suffering or emotional distress are considered non-economic damages. Medical bills, physical therapy and any expenses incurred from the bite and/or attack are economic damages. Economic damages may be awarded from a dog bite incident. If you feel strongly about receiving non-economic compensation, then you will need to file a common law action instead. Our Denver personal injury lawyers can advise you on your best course of action.
Will the dog need to be euthanized?
If the victim of a dog bite believes that their attack was vicious enough and that the dog is threatening enough to be euthanized, they will have to be able to prove so. In order to prove a dog is dangerous enough to be euthanized, the plaintiff will have to prove that the dog had previously bit another person prior to their attack. Also, if the plaintiff can prove that the owner knew of the dog's violence, that may also be worthy of euthanization. This is considered the 'one bite rule.'
Also under the one bite rule, dog owners will not be held liable when the victim or plaintiff was negligent. For example, if someone were to enter a home or gated area with 'Beware of Dog' signs or 'No Trespassing' signs, and beyond those parameters is where the dog bite happened, the victim will be guilty of negligence. When there is clear and legible signage warning someone of a potentially vicious dog, they enter or continue on at their own risk.
What if I was bit at my apartment or home by another tenant's dog?
In some cases, landlords may be held liable for dog bites to other tenants. This will usually only occur if the landlord previously knew that the dog was vicious or had a tendency to bite. For questions on landlords and dog attacks, please contact our personal injury lawyers directly.
Denver's #1 Dog Bite Injury Lawyer
Dog bite cases must be brought to court within two years of the incident. After two years, there is no way to be able to recover damages of any kind. If you or a loved one has been involved in a dog bite or attack, do not hesitate to take action. Call our offices today at (720) 402-9627 to schedule an evaluation with Denver's best dog bite attorney, Jarrett J. Benson.