Once your bills are paid, it can be easy to reach for that little piece of plastic to pick up a meal, a latte here and there, or any treat to brighten up your day/week. For some, credit cards are the key to the rush of dopamine known as retail therapy. For others still, it's a way to stave off bills and collections, at the expense of interest and accruing debt. In order to dig yourself out of the hole, you may need a Denver credit card debt lawyer to help you.
Tough times can fall on anyone, at any time, for any number of reasons. When you're staring at rent payments, mortgages, and bills to keep the light and heat on, credit cards can be appealing to make those payments before final notices are sent and utilities are shut off, or your are handed eviction/foreclosure papers. Or, you choose to pay the minimum balance in the hopes that you get back on your feet financially (fast) and can take care of it. Things don't always go to plan, as we all know. As such, you may be facing credit card debt and need a Denver credit card lawyer like Jarrett Benson on your side to help before things get even worse.
If you need help navigating credit card debt and bankruptcy issues, contact us today for a free consultation.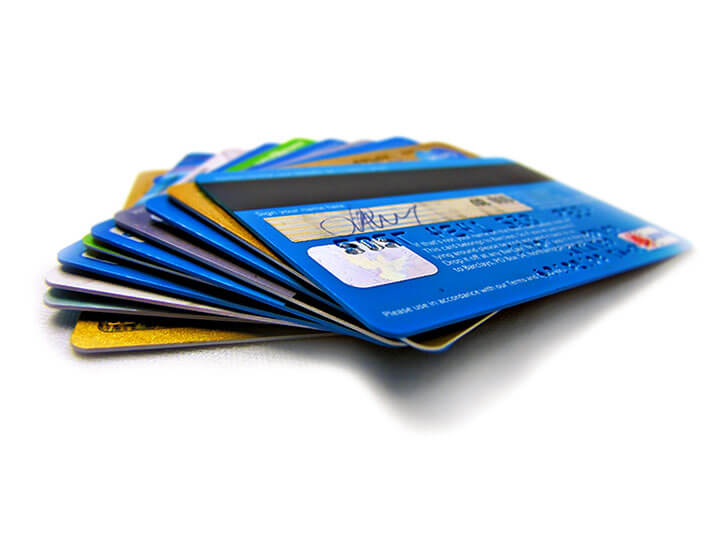 Know your options
The easiest way to get rid of credit card debt and creditors is to fully pay it off, but you would have done that earlier if that were the best option for you. Only paying the minimum could take years, if not decades, to get the balance back to 0.
With a Denver bankruptcy lawyer, you may be able to negotiate with your creditors to work out a payment plan, otherwise known as debt settlement.
You could file for bankruptcy. If you want to explore that route, you can either file for Chapter 7 bankruptcy, or Chapter 13 bankruptcy, in Denver, Colorado. In order to determine which version of bankruptcy is correct you'll need to contact our offices to go over the details of your finances so we can help as your Denver bankruptcy attorney.
Lastly, you have the option to consolidate your debt if you have multiple cards, or multiple forms of debt, such as mortgage payments and/or rent. While this doesn't lower the amount you need to ultimately pay, it can be worked and negotiated to be a reasonable amount per month you pay. However, creditors can still harass you and potentially file lawsuits; it's best to discuss this option with a Denver credit card debt attorney as it may be better to file for Chapter 7 bankruptcy to eliminate most debts and keep your home from foreclosure.
Credit card debt can pile up quickly due to high interest rates. Additionally, some people open new credit cards to try and pay off old ones, or to spread the debt around a bit, which quickly backfires. But that's okay, these things happen. That's why we're here to help and represent you as your Denver credit card debt lawyer to negotiate a payment plan, help you file for bankruptcy in Denver, and make it all go away. Contact us for more information about how we can assist with your credit card debt.