Chapter 7 for Individuals
Personal Chapter 7 Bankruptcy Protection
If you're drowning in debt and suffering from stress of past due letters and creditor calls, but you don't qualify for Chapter 13 bankruptcy, you can still file for Chapter 7 bankruptcy in Denver with the help of Jarrett Benson, an expert Denver bankruptcy lawyer. Filing for bankruptcy can be scary, but it doesn't need to be. Colorado allows you to keep many of your assets to continue living without needing to stay with friends, or family members, with some prerequisites and exceptions. In Short, Chapter 7 bankruptcy helps eliminate your debt, without putting you penniless on the streets.
How to file
In order to file for Chapter 7 bankruptcy, you need to consult with a Denver bankruptcy lawyer to review your income, debt, and assets and also confirm that you haven't filed for a bankruptcy in the last 8 years. Most individuals qualify for Chapter 7 bankruptcy as it is based on your monthly income and if it is less than the state median income. If you make more than the state median, you may still qualify through a means test, addressed by your Denver bankruptcy attorney. If you do not qualify for Chapter 7 at all, you may be able to file for Chapter 13 instead.
If you need help navigating bankruptcy issues, contact us today for a free consultation.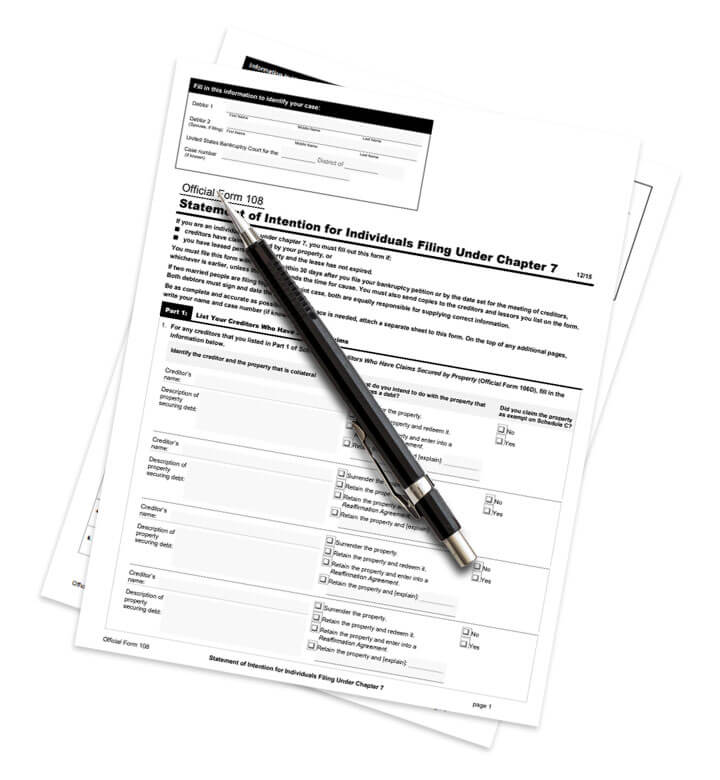 What does bankruptcy protect?
Filing for Chapter 7 bankruptcy in Denver with Jarrett Benson means that you can keep your home, cars, and retirement funds as long as they fall under the necessary maximum amount. If they exceed the average value, you may be able to file for Chapter 13 bankruptcy; these are all things that you can discuss with Mr. Benson as your Denver bankruptcy lawyer. Additionally, when you declare bankruptcy, the court orders a stay on collections, so creditor calls halt immediately, giving you greater peace of mind.
Will Chapter 7 bankruptcy ruin my credit?
As you might expect, once you file for bankruptcy, your credit score lowers; the good news is, overtime, since you no longer have debt, you can build it up quickly and won't be a risk to further lending. It takes a bit of work and diligence, but it's the best way to get your credit score back in the green and keep your money in your pockets.