Chapter 7 Bankruptcy Protection for Business
Running a business is a difficult job and making sure you stay in the green is harder than that. Unforeseen circumstance and events pop up all the time and can cause financial ruin overnight, or it can be a slow drain on the organization as you try to get your head above water and keep the lights on.
For some, business doesn't go as planned and you may not be able to keep the business operating any longer without losing everything. That's when it's time to hire a Denver Chapter 7 bankruptcy lawyer and review your options to protect your assets, as well as the assets of the business. When it comes to businesses filing for bankruptcy in Colorado, unless you meet some specific requirements, you'll need to choose Chapter 7; if you happen to be a sole-proprietor LLC organization, you may qualify for Chapter 13 bankruptcy in Denver, but you'd need to speak with a bankruptcy lawyer to determine if that is the best path for you as you personally file for bankruptcy, not the business. You'll likely fill the paperwork for Chapter 7 to remove debt.
If you need help navigating business bankruptcy issues, contact us today for a free consultation.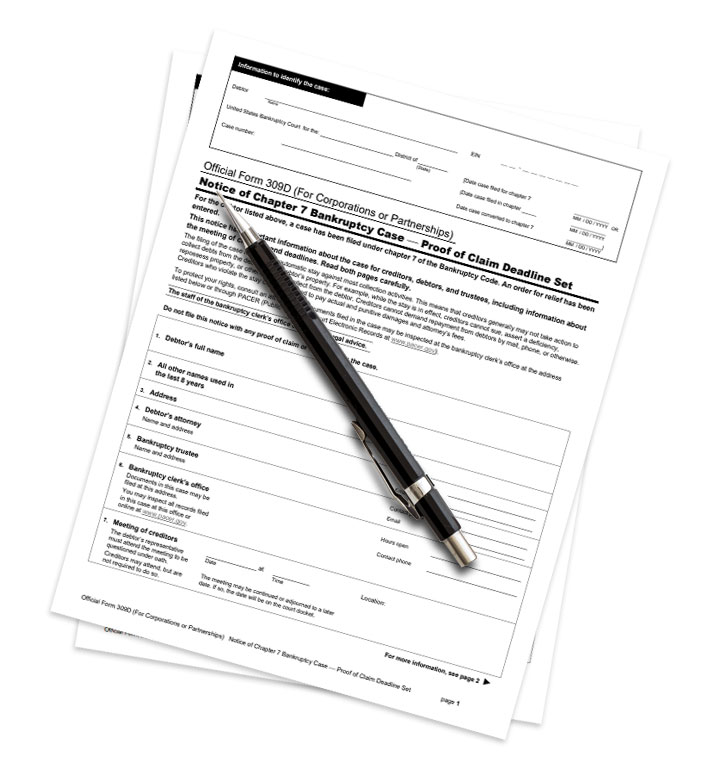 What does filing for Chapter 7 bankruptcy mean?
When you file for Chapter 7 bankruptcy in Denver, you effectively put a halt on creditors coming after any of your assets and/or income until the courts determine a payment schedule and liquidation. A court appointed trustee will oversee the liquidation of all business assets to pay off as much of the debt accrued as possible. At the end, it is more than likely that the business will close its doors for good as there is no way to keep things running; there are some instances where filing for Chapter 7 bankruptcy does not close the business and you can continue to operate as you weather rough times financially.
As your assets and property are liquidated, the money from the sales will go towards creditors in a tiered system appointed by the court, paying off the creditors per tier in full before moving onto the next lower one. Chapter 7 bankruptcy is the best option for businesses who's owner, or director, is liable for debts that cannot be discharged. For more information on which debts can and cannot be discharged, and if Chapter 7, 11, or 13 bankruptcy is right for you contact our offices to speak with an expert bankruptcy attorney.