Chapter 13 for Individuals
Personal Chapter 13 Bankruptcy Protection
Bankruptcy is a scary and confusing time for most people, causing immense levels of stress as you try to figure out financials and how protect what you have, while working to square away any payment obligations. You need a dedicated, knowledgeable, and seasoned Denver Chapter 13 bankruptcy lawyer like Jarrett Benson on your side to ease the tension and confusion to ensure you are taken care of through the process.
What is Chapter 13 bankruptcy in Denver?
In Denver, as it is across the US, Chapter 13 bankruptcy is essentially a payment plan, based on your income, to take a percentage and put it towards eliminating any debts you may have. With Chapter 13 bankruptcy, you pay back only what you can afford after all of your living expenses have been accounted for (rent, mortgage, etc.) and a portion is then paid to your creditors. They must agree to the terms of the payment plan set forth by your Denver bankruptcy lawyer and the courts, otherwise the debt is eliminated.
If you need help navigating bankruptcy issues, contact us today for a free consultation.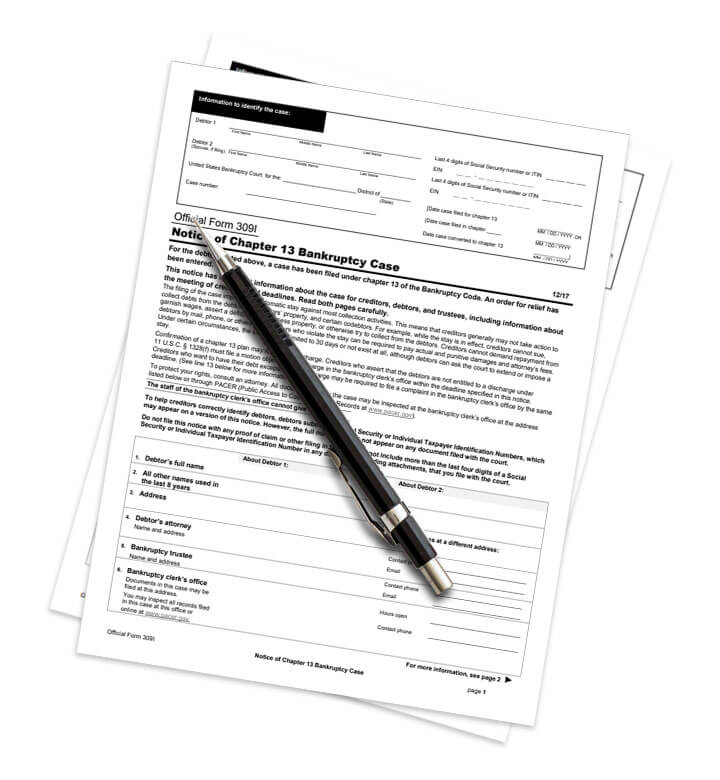 How long does it last?
The payment plans typically range between 36 and 60 months, depending on your income versus the Denver state median. Once the time limit is up, any remaining debt is eliminated, otherwise known as discharged.
What's the benefit of filing Chapter 13 bankruptcy in Denver?
Filing Chapter 13 bankruptcy can save your home from foreclosure if you've missed mortgage payments (though you'll need to continue payments after filing), your car, and your furniture from being seized/forfeited. Additionally, you may be able to eliminate credit card debt, bills, and harassment. When you file for Chapter 13 bankruptcy with Jarrett Benson, creditor calls and wage garnishment are paused as we work through proceedings and negotiations.
Do I qualify for Chapter 13?
You need to file as an individual, not as a business.
You need to prove you have a steady source of income, as well as disposable income.
Your unsecured debt must be under $360,475.
Your secured debt must be under $1,081,400.
You cannot have filed for bankruptcy in the last 4 years.
Chapter 13 is an attractive option for individuals who make too much money to file for Chapter 7 bankruptcy in Denver, Colorado so that they can take control of their finances once again. If you are facing creditors and are being harassed, contact the law offices of Jarrett Benson to discuss your options with a trusted, certified, and expert Denver bankruptcy attorney.